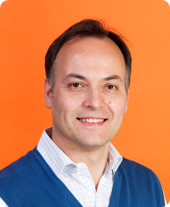 Mirko R. Jankov II, clinical director, MD PhD graduated from Medical Faculty, University of Belgrade (Serbia), completed his specialization in ophthalmology in Sao Paulo (Brazil), sub-specialization in the area of refractive surgery in Zurich (Switzerland) and cataract and anterior segment in Sao Paulo (Brazil). He worked as scientific and clinical fellow at the service of Prof. Dr. Theo Seiler in Zurich (Switzerland) and Prof. Dr. Ioannis Pallikaris in Heraklion (Greece), whereafter he has been a part of scientific team of Institute for Refractive and Oculoplastic Surgery IROC from Zurich (Switzerland). He is the organizer and lecturer at the Mini-fellowship in Refractive Surgery in Zurich (Switzerland) and is a licensed instructor for Alcon / WaveLight worldwide.
He defended his PhD thesis in the area of bioengineering at the Federal University of Sao Paulo (Brazil). For years he was a head of refractive team in Institute of Ophthalmology of Curitiba IOC in Curitiba (Brazil), as well as Miloš Clinic in Belgrade (Serbia) and is a founder of LaserFocus Centre for Eye Microsurgery. He is the author of more than a hundred scientific papers, books and invited and free papers at major ophthalmic conferences, and a reviewer of a number of professional journals such as Archives of Ophthalmology, Arquivos Brasileiros de Oftalmologia, British Journal of Ophthalmology, Current Eye Research, Journal of Cataract and Refractive Surgery, Journal of Refractive Surgery, Middle East and African Journal of Ophthalmology and Ophthalmology. He is a member of prestigious American, European, and Brazilian general and subspecialty ophthalmic associations; he is a regularly invited speaker on all of the most important world meetings in ophthalmology. Dr. Jankov has received many awards, and was proclaimed Wavelight's Global Ambassador of Ophthalmology 2007.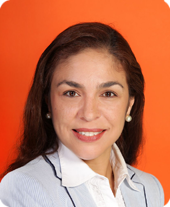 Prof. Dr. Fernanda Florentino Fernandez Jankov, executive director, RAD PhD is a Law Graduate from both the University of San Paolo, Brazil, and the University of Nottingham Law School, United Kingdom. She achieved her Master's Degree in Latin American Integration from the USP and obtained a Doctorate in Law from the Federal University in Parana, Brazil.
Prof. Fernandez is a senior researcher at the Institute of Comparative Law within the Ministry of Sciences in Belgrade, Serbia, in addition to being a professor at the University of Belgrade Law School, lecturing in Judicial Protection in the EU. She is a member of such prestigious organizations as the College of Arbitrators FDI Competition in Frankfurt and has achieved recognition as a legal practitioner from the Bar of England and Wales. Prof. Fernandez has worked as a visiting fellow at the British Institute of International and Comparative Law in London. Her recently-published book, "The Principle of Universal Jurisdiction in International Criminal Law: International Criminal Court's Mechanism of Implementation", is based on her Doctoral thesis, researched at the University of Cambridge during her time spent as a visiting fellow at the Lauterpacht Research Centre for International Law.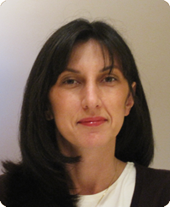 Dr. Vesna Jovanović, doctor, MSc, is a graduate of the Medical School at the University of Belgrade. She completed her specialization in ophthalmology at the "Prof. Dr. Ivan Stanković" Eye Clinic at KBC "Zvezdara" and has worked as an assistant at the Dental School since 2001 at the University of Belgrade. She underwent specialist training in surgery of the anterior segment in the United Kingdom (Manchester Royal Eye Hospital, Birmingham Midland Eye Centre and Moorfields Eye Hospital). Dr. Jovanović has been a member of Dr. Jankov's surgical team since 2005, first at Miloš Clinic; later at LaserFocus.
She took her Masters Degree in the area of innovative techniques of corneal transplantation (endothelial keratoplasty). She is currently writing her doctoral dissertation dealing with new possibilities in the treatment of corneal diseases.
Dr. Jovanović is the author of several scientific papers and articles published in a number of medical journals, books and presented at congresses and meetings both domestic and international. She is a member of the Serbian Doctors Society, the Association of Serbian Ophthalmologists, the European Society for Cataract and Refractive Surgery (ESCRS) and the American Corneal Society).
Autor je velikog broja radova u naučnim časopisima, knjigama i stručnim skupovima u zemlji i inostransvu. Član je Srpskog lekarskog društva, Udruženja oftalmologa Srbije, Evropskog udruženja hirurga katarakte i refraktivnih hirurga (ESCRS) i Američkog udruženja za rožnjaču (Cornea Society).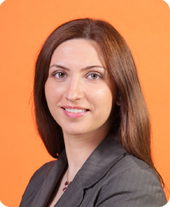 Milena Obradović
Manager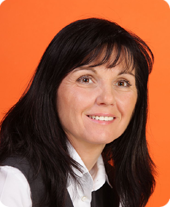 Zaga Biočanin
Assistant manager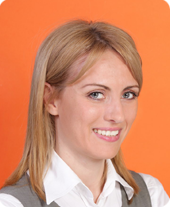 Sandra Ivošev
Nurse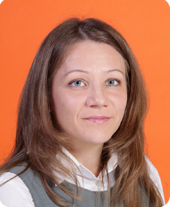 Natalija Milivojević
Nurse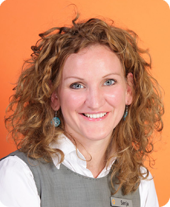 Sanja Mikić Dobrić
Nurse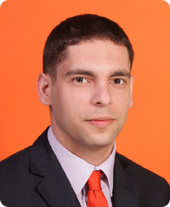 Miloš Obradović
Senior IT menager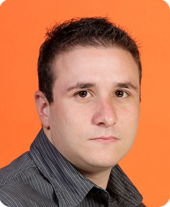 Nikola Lekić
Junior IT manager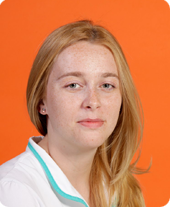 Jelica Stojanović
General servis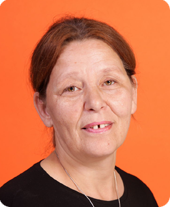 Hamide Biočanin
General servis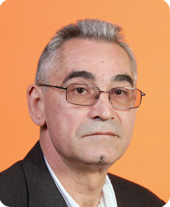 Ljubomir Ćuk
Courier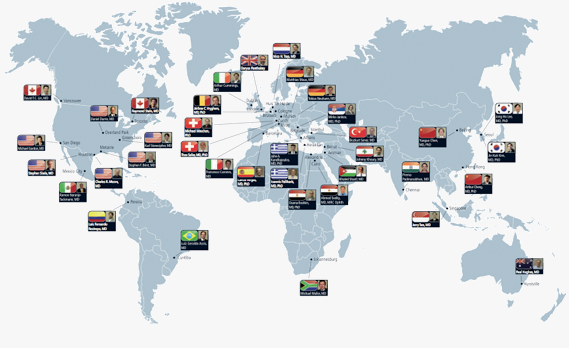 Ahmed Sedky, Eye Subspeciality Center, Kairo, Egipat
Arthur Cummings, Wellington Eye Clinic, Dablin, Irska
Charles Moore, International EyeCare, Hjuston, Teksas, SAD
Daniel Durrie, Durrie Vision, Kanzas, SAD
David Lin, Pacific Laser Eye Centre, Vankuver, BK, Kanada
Francesco Carones, Centro Oftalmo Chirurgico Carones, Milano, Italija
Ioannis Pallikaris, Institute of Optics and Vision, Voutes, Heraklion, Grčka
Jérome C. Vryghem, Brussels Eye Doctors, Brisel, Belgija
Jerry Tan, Jerry Tan Eye Surgery Pte Ltd, Singapur, Singapur
John Kanellopoulos, LaserVision.gr, Atina, Grčka
Karl G. Stonecipher, Laser Defined Vision, Grinzborou, Severna Karolina, SAD
Matthias Maus, sehkraft Augenzentrum Maus, Keln, Nemačka
Michael Gordon, Gordon Binder Weiss Vision Institute, San Dijego, Kalifornija, SAD
Mirko Jankov, MD PhD (LaserFocus – Centre for Eye Microsurgery)
Nico Trap, Nico Trap Oogcorrecties, Huis Ter Haid, Holandija
Paul H. Hughes, Vision Eye Institute Southline, Herstvil , Australija
Prema Padmanabhan, Sankara Nethralaya, Čenai, Tamil Nadu, Indija
Raymond Stein, Bochner Eye Institute, Toronto, Kanada
Stephen F. Brint, Brint Custom Vision, Meteri, Luizijana, SAD
Stephen G. Slade, The Laser Center of Houston, Hjuston, Teksas, SAD
Theo Seiler, IROC, Institute for Refractive and Ophthalmic Surgery, Cirih, Švajcarska
Tobias Neuhann, Augenklinik am Marienplatz, Minhen, Nemačka